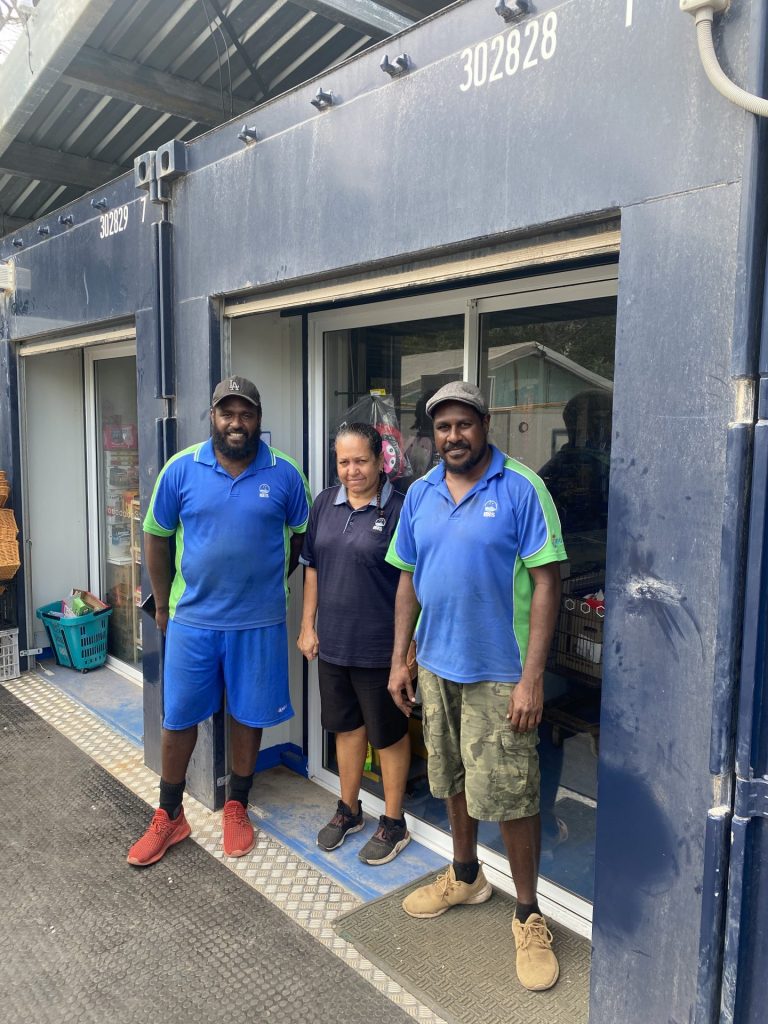 A region-first temporary retail store has been opened on Darnley Island to ensure local residents have no disruption during the build of their community's new supermarket.
The temporary store has been supplied by Port Shipping Containers to the Torres Strait, and is a fully equipped, transportable retail store.
The temporary store was quickly installed and fully operational for the local community after arriving on Darnley Island, including store set up, temporary store racking, and refrigeration installation.
Community Enterprise Queensland Chief Executive Officer Ian Copeland said the new temporary store is being used for the first time during construction on Darnley Island.
"The temporary store is made from shipping containers which can be dismantled, sealed, and transported to be constructed on a new site," Mr Copeland said.
"It means local residents have had no disruption to their service, and shows our commitment to providing uninterrupted service to our communities."
Mr Copeland said the building of the new store on Darnley Island, which is expected to open later this year, is part of nearly $7 million in capital spend over the past 12 months.
A new store on Horn Island is due to open this year, and the temporary, transportable store will also be used at future development sites starting in 2021.
"These new stores show how we are reinvesting in infrastructure to increase capacity, employment, quality, range and affordability in communities," added Mr Copeland.
CEQ is a not-for-profit organisation responsible for providing goods and essential services to the Torres Strait, Northern Peninsula Area (NPA), and mainland Aboriginal remote communities through its 27 stores.
CEQ's Corporate Office is based in Cairns, and manages Islanders Board of Industry and Service (IBIS) and Aboriginal Business, Industry and Service (ABIS) remote stores, as well as other stores including Col Jones and Mitre 10 on Thursday Island. For more information, visit www.ceqld.org.au