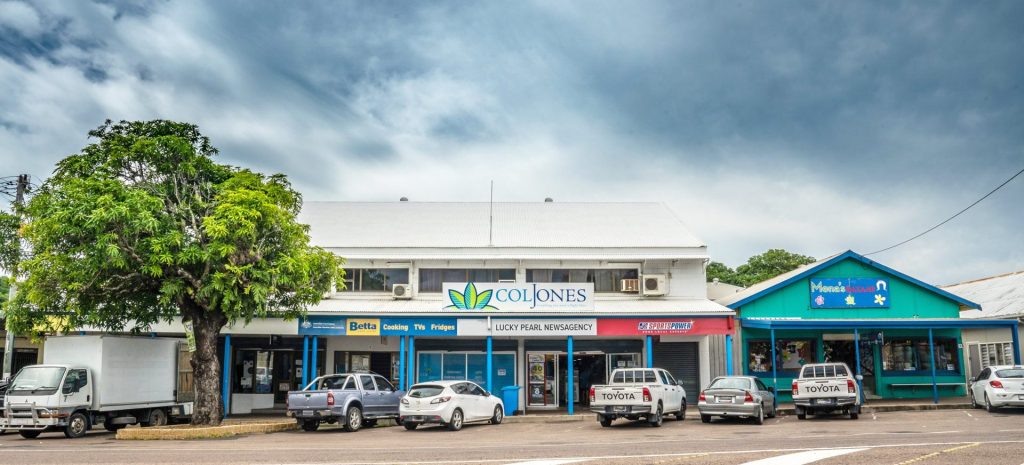 Torres Strait residents will be able to enjoy the same traditional Boxing Day sales next week as other communities across Australia thanks to a new Community Enterprise Queensland (CEQ) initiative.
The remote store operator will throw open the doors of its popular Thursday Island-based Col Jones and Mitre 10 stores on 26 December, with massive sales available to local residents.
CEQ Chief Executive Officer Ian Copeland said Torres Strait Islands residents should enjoy the famous Boxing Day sales as much as their southern counterparts.
"We're so excited to be opening our Col Jones and TI Mitre 10 stores on Boxing Day," Mr Copeland said.
"We've planned a huge storewide sale for Col Jones with everything in the store on sale, while Mitre 10 will also run selected Boxing Day specials.
"Boxing Day sales are a popular Australian tradition which Torres Strait residents have – until now – been unable to participate in.
"I'm sure everyone will enjoy the opportunity to get some post-Christmas bargains, and we're expecting a great turnout on the day."
Both Col Jones and TI Mitre 10 will be open from 9am to 1pm on Boxing Day.
CEQ is a Queensland Government statutory body responsible for providing goods and essential services to the Torres Strait, Northern Peninsula Area (NPA), and mainland Aboriginal remote communities.
CEQ's Corporate Office is based in Cairns, and manages Islanders Board of Industry and Service (IBIS) and Aboriginal Business, Industry and Service (ABIS) remote stores, as well as other stores including Col Jones and Mitre 10 on Thursday Island.
For more information, visit www.ceqld.org.au