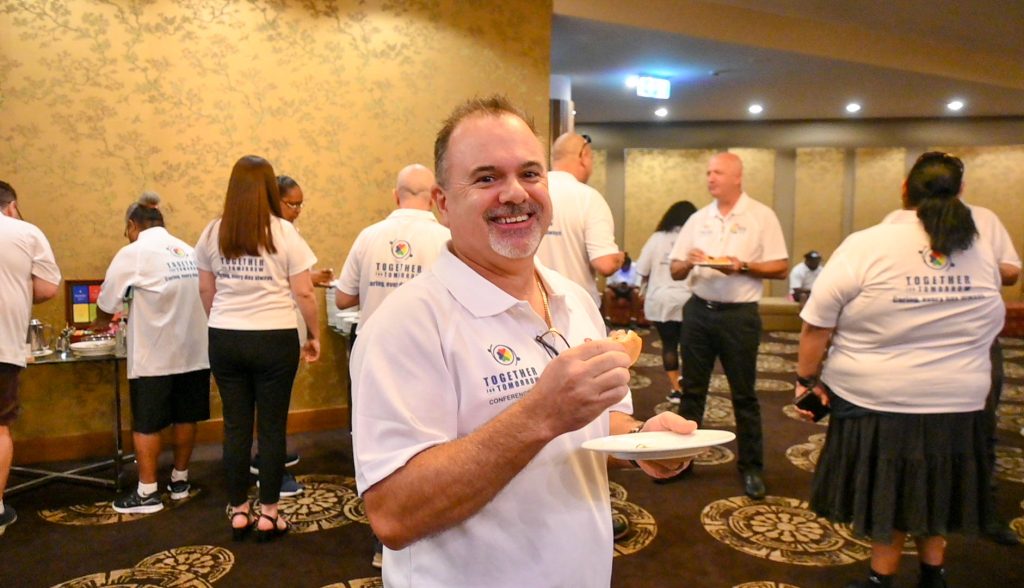 Not-for-profit remote store operator Community Enterprise Queensland (CEQ) has launched its new Vision, Mission and Goals, which focus on working closely with the Indigenous communities it services across North Queensland to create a better future for the next generation.
The organisation's new Vision of 'Caring, Every Day, Always' sets a clear direction for CEQ to reinforce its commitment to be an employer of choice and help communities in the Torres Strait, Cape York and on Palm Island meet their aspirations for a healthier and sustainable future.
CEQ Chief Executive Officer Michael Dykes said the words in an organisation's Vision statement are important.
"Our Vision of 'Caring, Every Day, Always' sets out our intentions on how our business will behave every day," he said.
"Our new Vision statement will influence all aspects of our organisation's culture, from who we recruit to join the team to how we serve our customers.
"CEQs' intention is to care about all aspects within its influence, every day and always, and we want others to hold us accountable to that.|
Mr Dykes said CEQ's new Vision statement is already guiding changes in the organisation.
"We've been providing business support to small community based businesses to help them through some challenges," he said.
"Our direct support of community events has also doubled, while we have even provided replacement household items for a community member whose home was destroyed by fire."
To support its Vision, CEQ has also launched its updated:
Mission: "To provide essential goods and services that support communities to be healthy and sustainable."
Goals:

Healthier more resilient communities
Committed, skilled team members
Robust systems, process and supply
Capacity of change and expansion
Strong, sustainable business model
Collaborative, supportive relationships.
Mr Dykes said the launch of the organisation's new strategic direction is an important milestone and the beginning of a new chapter for CEQ, coinciding with the appointment of a new Board members and his own CEO appointment last year.
"We're not just about putting products on the shelf to maximise sales. There's a responsibility at CEQ that's over and above profit," he said.
"Our Board has been very clear about the importance of our role in supporting community aspirations to be healthy and sustainable into the future.
"CEQ is an important employer in local Indigenous communities, and can play a key role in supporting the community to make healthy choices, creating jobs and developing sustainable enterprise.
"This will be our way of showing that we will care, every day, always.
"We have a role to play in supporting the health and wellbeing of our team members and customers, and we've got some exciting plans for the future that will demonstrate this new vision in action.
"CEQ has done an excellent job in continuing to provide essential services to many remote communities over a long period of time.
"These new set of principles by which we'll operate will further position CEQ as a forward-thinking, collaborative organisation, preparing itself for the future, with the wellbeing of our customers and team  remaining at the forefront of what we do," he said.
CEQ is a not-for-profit organisation responsible for providing goods and essential services to the Torres Strait, Northern Peninsula Area (NPA), mainland Aboriginal remote communities, and Palm Island through its 28 stores.
CEQ manages Islanders Board of Industry and Service (IBIS) and Aboriginal Business, Industry and Service (ABIS) stores, as well as other stores including Col Jones, Mona's Bazaar and Mitre 10 on Thursday Island.
For more information on CEQ, visit our website