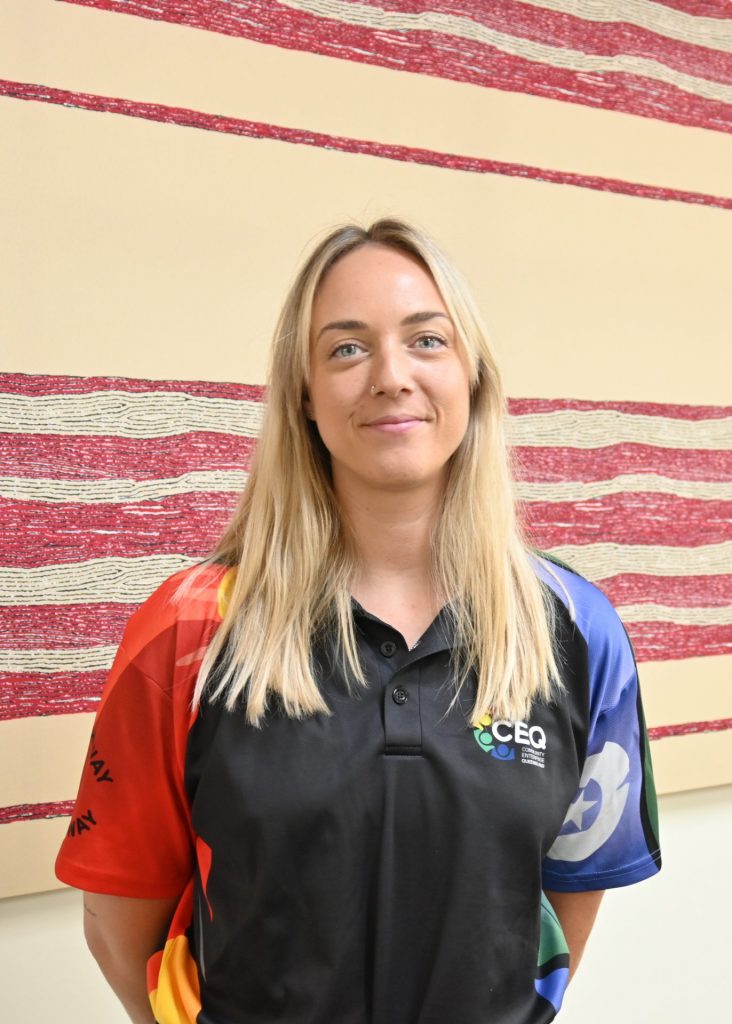 Not-for-profit retail operator Community Enterprise Queensland (CEQ) has appointed a new Health Promotion Manager to drive healthier living in remote Cape York and Torres Strait Islands communities.
Kim Jaederstrand, who has a degree in health science, health communication, and health promotion, has joined the organisation in a role created in partnership with Health and Wellbeing Queensland.
CEQ currently supports Aboriginal and Torres Strait Islander people through various health living strategies.
Kim said she would be taking a hands-on, in-store role in utilising existing health initiatives focusing on a holistic approach to healthy lifestyles.
This approach, which will depend on the needs of each community, could include nutrition, anti-smoking, and physical activity strategies, initially in five of CEQ's remote stores:
• Ngurupai (Horn) Island
• Erub (Darnley) Island
• Kowanyama
• Napranum
• Lockhart River
"My role will be focused on in-store environments and promoting health and wellbeing by nudging people towards better choices," said Kim.
"I'll be developing a full strategy to achieve this, which will include cooking demonstrations and education workshops for example, depending on the needs in each community.
"I also have other ideas, including education tours and the potential use of an app, which could include school visits and would be a lot of fun. It's basically a game that teaches healthier choices.
"I've got five stores and communities that I'm working with, and I've already visited four of them, which is great.
"I've been spending a lot of time getting to know the communities, building relationships, and getting as much feedback and knowledge as I can.
"My passion is improving the health of people, and I want to successfully implement long lasting and positive changes in local residents."
Kim believes her passion for health promotion comes from her parents, who both influenced her while she travelled the world with them as a child.
"My parents have always been very good at caring for people, so I think it comes from me growing up in that environment and seeing communities around the world and thinking of the positive changes that could be made in the places we visited," she said.
CEQ General Manager (Human Resources) Jennifer Bartlett says the appointment of Kim in the Health Promotion Manager role shows CEQ's ongoing commitment to healthy choices for its customers.
"We do take our community service obligation seriously in improving the overall health and wellbeing of the communities we serve, and we are very proactive in that space," she said.
"We've spent many years improving the quality of fresh fruit and vegetables in all our stores, so now's a perfect time for Kim to come in and further improve on that side of our business.
"Our message to our communities is that we'd love them to come on board with Kim's journey and embrace the education and resources that we provide.
"Our customers can still make a choice, we're certainly not taking that away from them, but we want to make sure it's an educated choice about the products they're buying.
"Kim's a great person to help make that happen, as she's a real driving force in health promotion, and has already established a great rapport with the communities she's visited.
"We're confident that Kim will drive change and healthier choices across our stores."
Kim would love to hear feedback and health promotion ideas for CEQ's remote stores – email Kim at kim.jaederstrand@ceqld.org.au.