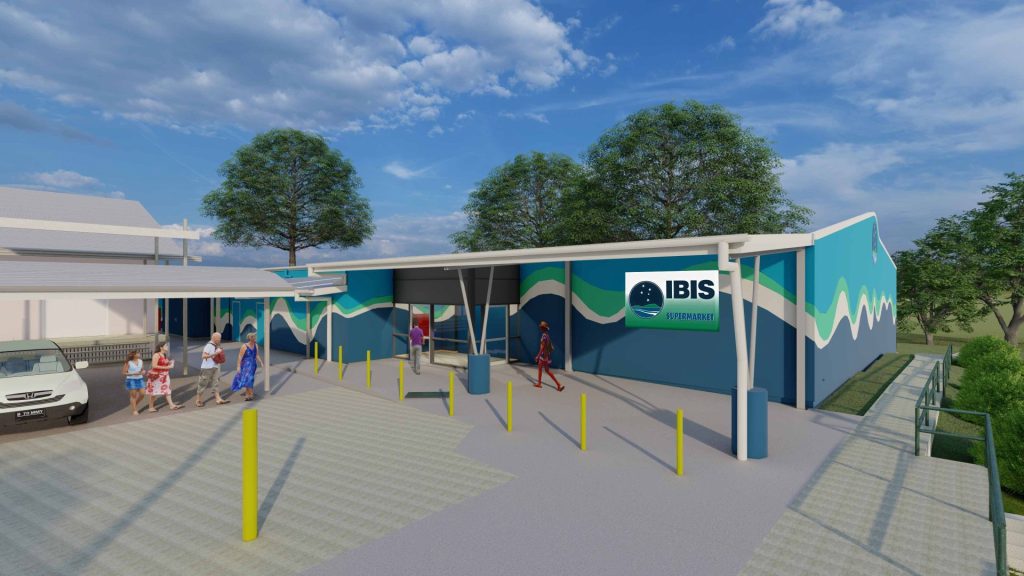 The construction of the new IBIS supermarket in Bamaga near the northern tip of Cape York Peninsula is progressing rapidly, with a grand opening planned mid-2023.
Not-for-profit remote store operator Community Enterprise Queensland (CEQ) this week released the latest images of the new store with its improved, modern look and design.
The new store, which began construction in September 2022 with ground clearance and slab pouring, is being built next door to the current CEQ store meaning that any customer disruption is minimised and the essential supply of food isn't compromised.
It will include:
increased shop floor trading area of approximately 800 square metres – almost double the size of the current store
a focused range of goods available to customers, including increased fruit, vegetable and healthy ranges
full back up of refrigeration equipment to prevent loss of products
refrigeration mechanical equipment built on roof platform to improve airflow, reduce ground level noise, and keep machinery cleaner.
Builders are aiming to have the new store's roof on by this Christmas.
CEQ Chief Executive Officer Michael Dykes said the new supermarket is a major bonus for all Bamaga residents and visitors to the community.
"We're delighted to build a new IBIS Supermarket in Bamaga to continue to provide the best possible service to the local community," said Mr Dykes.
"We would like to thank the Traditional Owners for their continued support for the community in making this happen.
"The architects have done a fantastic job with a new build design which captures the essence of the Northern Peninsula Area with its colour, shape and structure."
The Bamaga store follows a similar design concept to the new IBIS Supermarket on Horn Island and Darnley Island, which opened in 2020 and 2021 respectively.
"Our aim is for the team and people of Bamaga to be proud of their new store, which will provide a focused range, quality fruit and vegetables, and healthy food options.
"These new stores show how we are reinvesting in infrastructure to increase capacity, employment, quality and affordability in communities.
CEQ is a not-for-profit organisation responsible for providing goods and essential services to the Torres Strait, Northern Peninsula Area (NPA), mainland Aboriginal remote communities, and Palm Island through its 28 stores.
CEQ's Store Support Office is based in Cairns, and manages Islanders Board of Industry and Service (IBIS) and Aboriginal Business, Industry and Service (ABIS) mainland stores, as well as other stores including Col Jones, Mona's Bazaar and Mitre 10 on Thursday Island.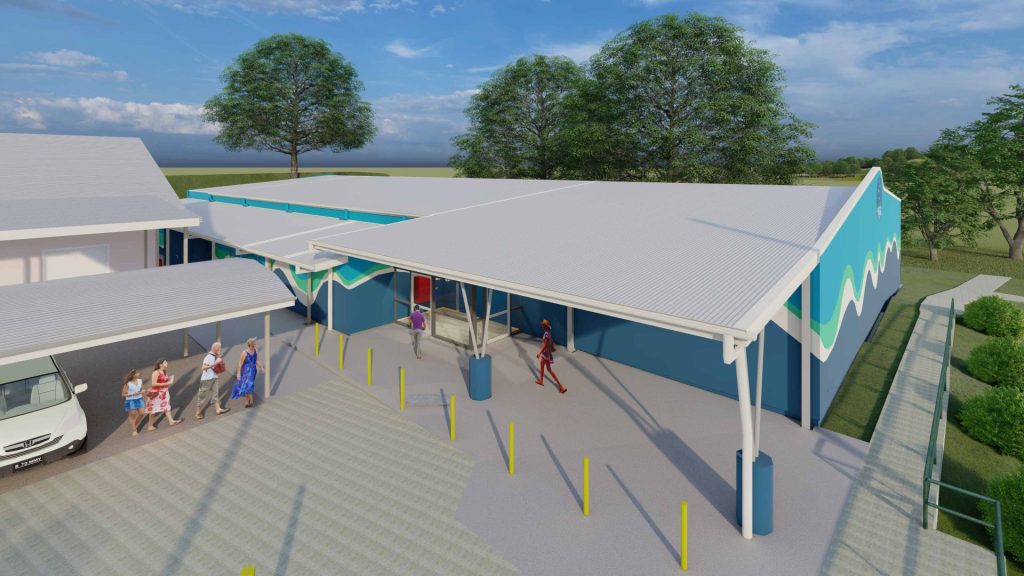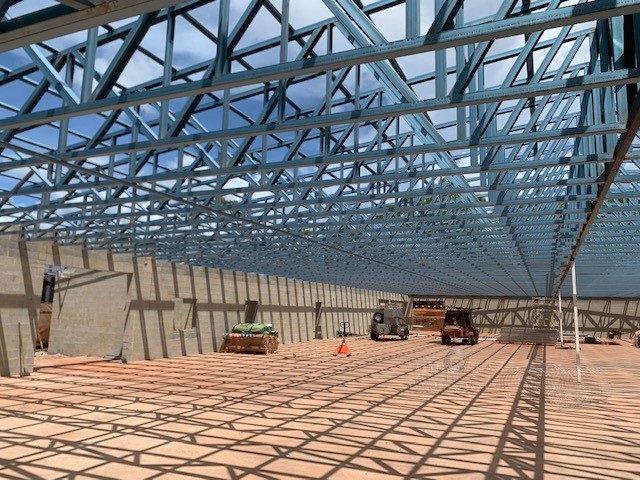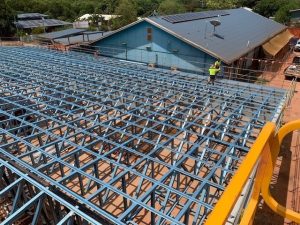 Featured in the News –
Inside new supermarket being built at Bamaga on Cape York | The Cairns Post