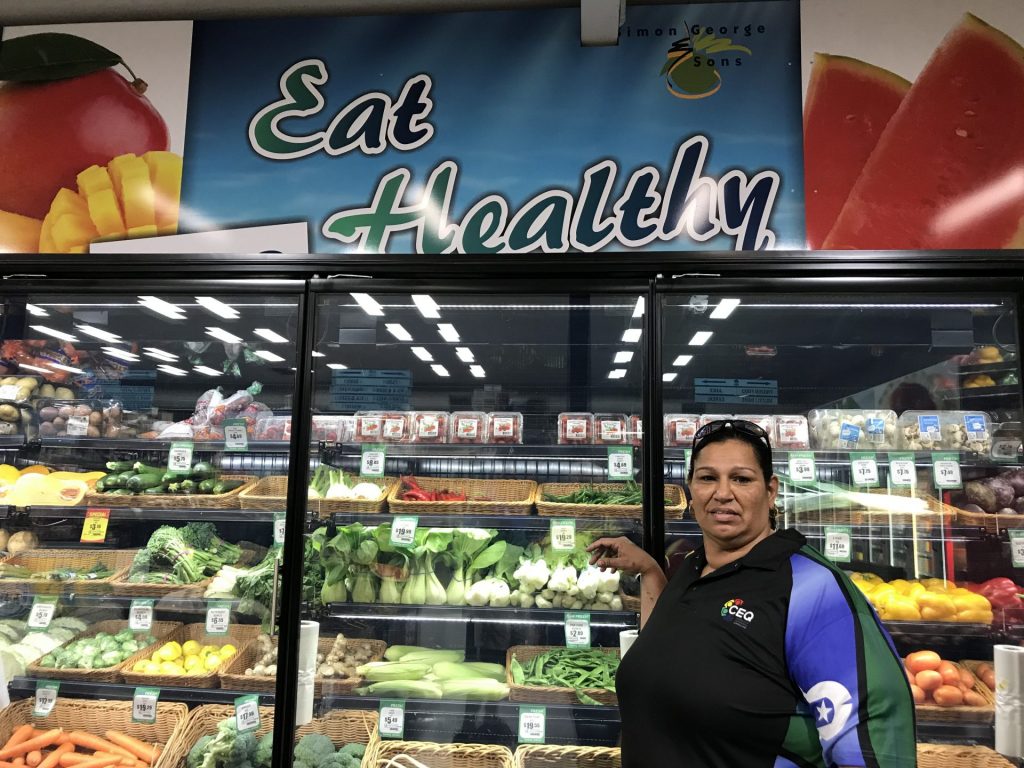 Remote store operator Community Enterprise Queensland (CEQ)'s new CEQ Training Model has gained further momentum with recent programs being delivered over the past 12 months.
Since 1 July last year, nine Aboriginal and Torres Strait Islander trainees in CEQ stores across Cape York and the Torres Strait recently completed training towards their qualifications in retail.
And more than 25 managers have now completed the new CEQ Leadership Education and Development (LEAD) Program, in partnership with the National Retail Association.
The LEAD Program is a four-part training initiative delivered over 12 months to advance business knowledge in CEQ staff.
CEQ's Succession Plan boasts a designated Indigenous Mentor, who provides guidance and coaching to Indigenous managers within CEQ.
CEQ Indigenous Mentor and Torres Strait Islander employee Margaret Larry is the perfect example of CEQ's commitment to staff development.
Margaret started working for CEQ in 2001 as a shop assistant at the IBIS store on Mabuiag Island.
CEQ Chief Executive Officer Ian Copeland said Margaret's journey from that role to current managerial level is an inspiration for other staff.
"While at Mabuiag, Margaret won Store of the Year and Store Manager of the Year awards," Mr Copeland said.
"Margaret is now in a permanent Regional Manager role, but at the same time she's retained her previous role as CEQ Indigenous Mentor."
In her role as Indigenous Mentor, Margaret provides guidance and coaching for six Indigenous CEQ store managers, who can now advance into more senior roles at the organisation.
Several of these staff were involved in the development program that enabled four CEQ managers to travel and work from the Cornetts' IGA Cooktown Store to gain exposure in working in a mainland store.
"She now plays an inspirational role to other Indigenous employees, helping them to enhance their careers in the retail sector and follow in her footsteps," said Mr Copeland.
Mr Copeland said CEQ was passionate about providing training opportunities for its employees, the majority of which are Torres Strait Islander or Aboriginal people.
"This is evidenced in the majority of store managers and assistant managers having acquired the nationally-recognised Certificate IV and III in Retail Operations, Food Safety accreditation, together with First Aid and CPR qualifications," he said.
"To date, five managers and assistant managers have Certificate IV in Retail Operations, 17 store managers, assistant store managers and supervisors have Certificate III in Retail Operations, and one assistant manager has a Certificate IV in Workplace Health and Safety."
In addition to this, non-managers, including staff employed on a casual basis, are also offered development opportunities.
"The CEQ Training Model supports aspirations for economic independence for staff by developing their skills necessary to achieve this independence," said Mr Copeland.
CEQ is a Queensland Government statutory body responsible for providing goods and essential services to the Torres Strait, Northern Peninsula Area (NPA), and mainland Aboriginal remote communities.
CEQ's Corporate Office is based in Cairns, and manages Islanders Board of Industry and Service (IBIS) and Aboriginal Business, Industry and Service (ABIS) remote stores, as well as other stores including Col Jones and Mitre 10 on Thursday Island.
For more information, visit www.ceqld.org.au