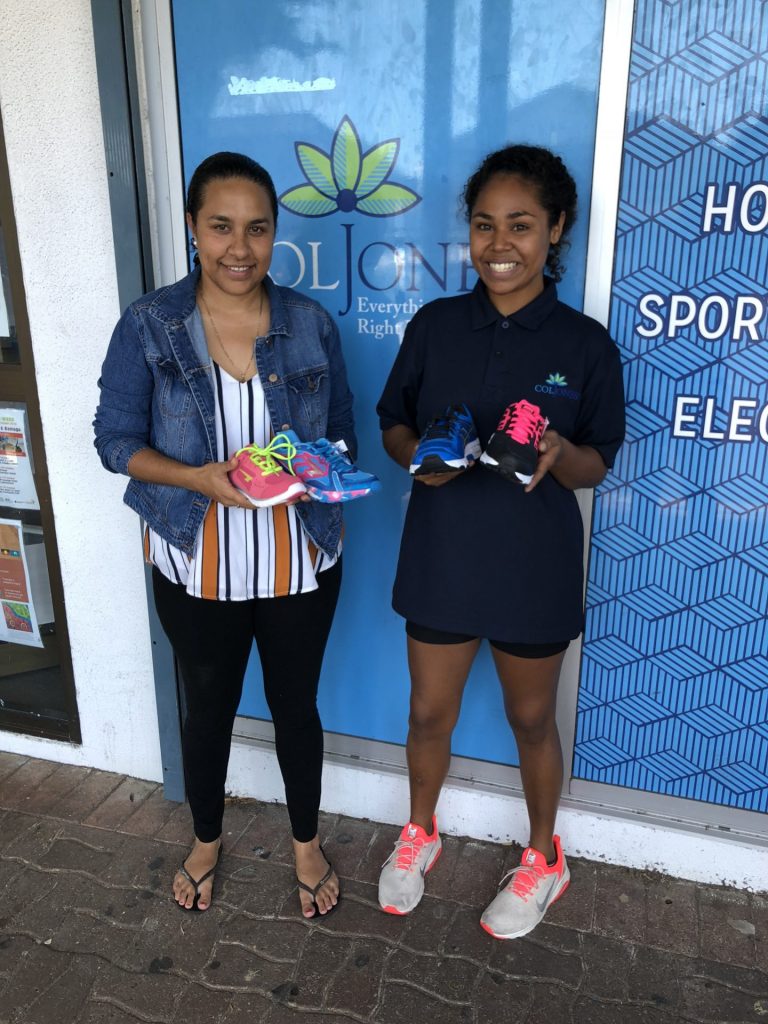 Indigenous retail operator Community Enterprise Queensland (CEQ) has teamed up with a local Indigenous organisation to help donate clothing and shoes to a poverty-stricken region in Papua New Guinea (PNG).
The Generation Rising Initiative Indigenous Corporation is working with CEQ to help donate items to people in need across the Australian border and into PNG.
CEQ, inspired by the organisation's humanitarian efforts, has donated more than $5,000 in clothing and shoes from its Col Jones store on Thursday Island.
CEQ Chief Executive Officer Ian Copeland said his company was proud to help with the charity drive, which will see the goods delivered to the poorest coastal villages in PNG next month.
"We must praise Generation Rising Initiative Indigenous Corporation for their incredible effort in making this all happen," said Mr Copeland.
"When we heard about the idea, we didn't hesitate to get on board.
"CEQ has been proudly servicing remote communities in northern Australia for more than 100 years, and we always play an active role in the communities where we operate.
"Giving back is a core value of our company, and we're thrilled to be able to play a role in supporting the Generation Rising Initiative Indigenous Corporation with this great initiative."
Mr Copeland said CEQ operated retail stores in the Torres Strait through its IBIS chain, and was well aware of the difficulties faced by residents in the Fly River region of PNG.
"It will help people's lives in what is often a forgotten area of PNG, and will hopefully make a real difference," he said.
"It's an area where there is acute poverty, as extreme as you'll see in any Third World country. They don't have money, and there is almost no capacity for them to access any kind of basic clothing.
"That's why we support these kinds of donations, which have a profound positive impact on the lives of people in these communities.'
The Generation Rising Initiative Indigenous Corporation aims to assist Aboriginal and Torres Strait Islander and PNG people, through the process of supporting social and economic development.
It operates community development programs and projects throughout the region, nationally and internationally, specifically focusing on work within the remote outer Torres Strait Islands and PNG border villages to assist in the improvement of social service in the region.
Community Enterprise Queensland (CEQ) is a Queensland Government statutory body responsible for providing goods and essential services to the Torres Strait, Northern Peninsula Area (NPA), and mainland Aboriginal remote communities.
CEQ's Corporate Office is based in Cairns, and manages Islanders Board of Industry and Service (IBIS) and Aboriginal Business, Industry and Service (ABIS) remote stores, as well as other stores including Col Jones and Mitre 10 on Thursday Island.
For more information, visit www.ceqld.org.au