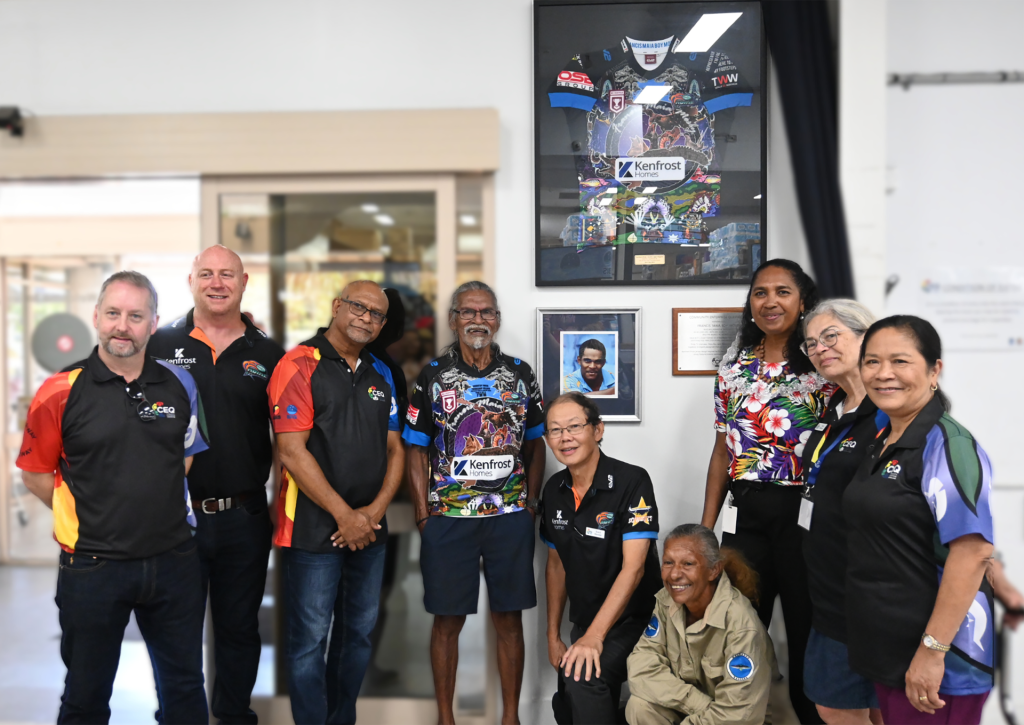 Community Enterprise Queensland (CEQ) has paid tribute to the memory of Francis 'Maia' Mosby, with the unveiling of a memorial in his honour at its IBIS Waibene (Thursday Island) store.
Francis, 19, was a development player and Northern Pride Community Engagement Officer who passed away from injuries sustained in a car accident in 2012.
The official opening of the Francis 'Maia Boy' Mosby Memorial features a Northern Pride v Souths Logan Magpies jersey, a memorial photo, and a dedication plaque in Francis' honour.
The Northern Pride jersey design was inspired by his family, with artwork by Marsat Ketchell featuring the totems representing Maia's life and family.
The unveiling ceremony, which included a healthy BBQ and cultural dancers, was attended by special guests including the Mosby family, CEQ Chair Dr Mark Wenitong, CEQ Board Members, Michael Dykes (CEO, CEQ), Vonda Malone (CEO, TSRA), Napau Pedro Stephen (Chair, TSRA), Enid Tom (Kaurareg Native Title Aboriginal Corporation (RNTBC)), Garreth Smith (CEO, Northern Pride), and CEQ team members.
CEQ General Manager Enterprise and Engagement Fred Gela delivered an emotional tribute from the heart which reflected the feelings of the CEQ team.
"Francis continues to inspire future generations with the memorable contributions he made as a role model for community, particularly through his work with the Northern Pride's Take Pride wellbeing and development program," said Mr Dykes.
"CEQ is privileged to bring this jersey home to Maia Boy's family to create a memorial dedicated in his honour, so the memory of this beloved community idol will be celebrated and accessible to everyone who visits Waibene.
"CEQ cares about what is important to community, every day, always. Thank you to all who contributed on the day – the guest speakers, and all the family, friends and community members who came together to be a part of this special event."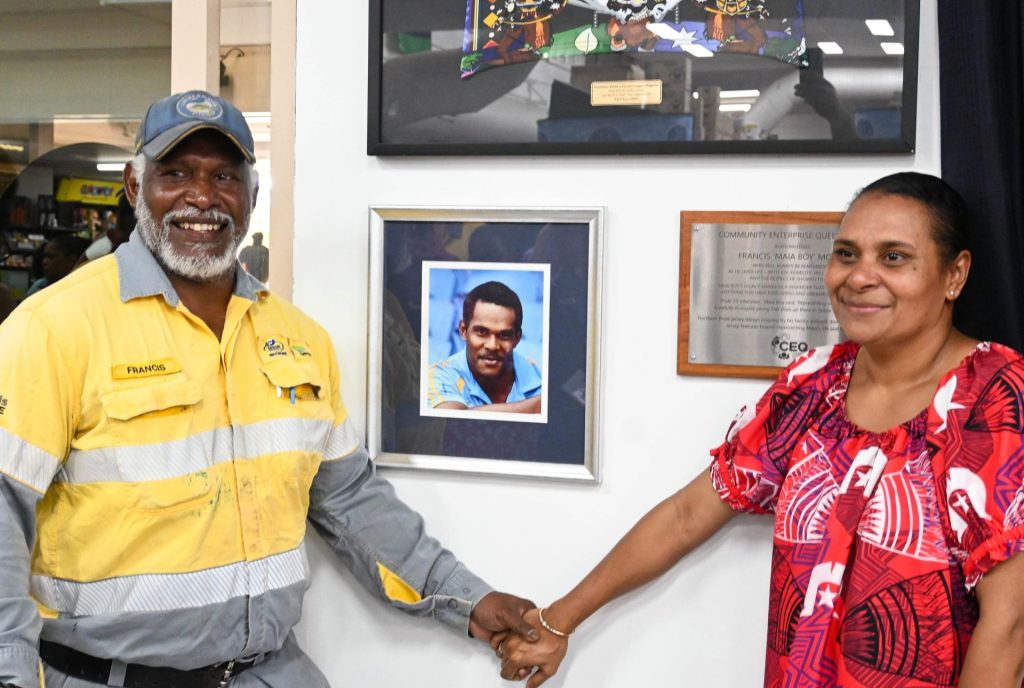 –
CEQ is a not-for-profit organisation responsible for providing goods and essential services to the Torres Strait, Northern Peninsula Area (NPA), mainland Aboriginal remote communities, and Palm Island through its 28 stores.
CEQ manages Islanders Board of Industry and Service (IBIS) and Aboriginal Business, Industry and Service (ABIS) stores, as well as other stores including Col Jones, Mona's Bazaar and Mitre 10 on Thursday Island.