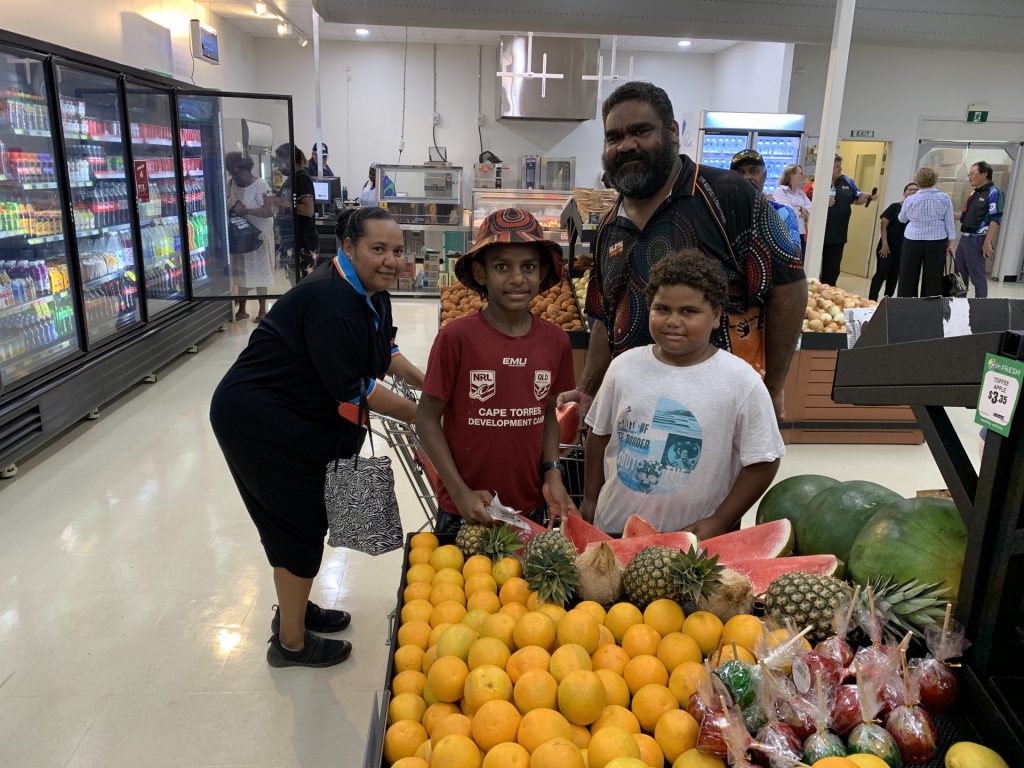 Napranum residents will celebrate the opening of its new IBIS store next week (16 January) with a special community event.
Not-for-profit remote store operator Community Enterprise Queensland (CEQ) has announced it is taking over the lease of the existing store in the remote Indigenous Cape York community.
The IBIS store will supply the approximately 950 local residents with an extensive grocery range, including a focus on fresh fruit and vegetables.
The store will also provide cold drinks, prepared and takeaway foods, as well as ATM facilities and SWAP'n'GO gas.
CEQ Chief Executive Officer Ian Copeland said the 550 square metre supermarket will continue to support more than 20 full-time and part-time positions in Napranum.
"We're delighted to bring IBIS once again back to Napranum by popular demand after an absence of many years," said Mr Copeland.
"We want to provide the best possible service to local residents, and this store will greatly benefit the community," Mr Copeland said.
"We've arranged a full store refit, including new refrigeration and shelving, and have lots of exciting plans in place for the future.
"Our aim is for the staff and people of Napranum to be proud of their store, providing quality fruit and veg, and healthy takeaway options. This is a community store for the community."
The official opening on 16 January will invite the community to attend a free BBQ, with giveaways for kids, free water, and store opening specials.
CEQ is a not-for-profit organisation responsible for providing goods and essential services to the Torres Strait, Northern Peninsula Area (NPA), and mainland Aboriginal remote communities.
CEQ's Corporate Office is based in Cairns, and manages Islanders Board of Industry and Service (IBIS) and Aboriginal Business, Industry and Service (ABIS) remote stores, as well as other stores including Col Jones and Mitre 10 on Thursday Island.
For more information, visit www.ceqld.org.au