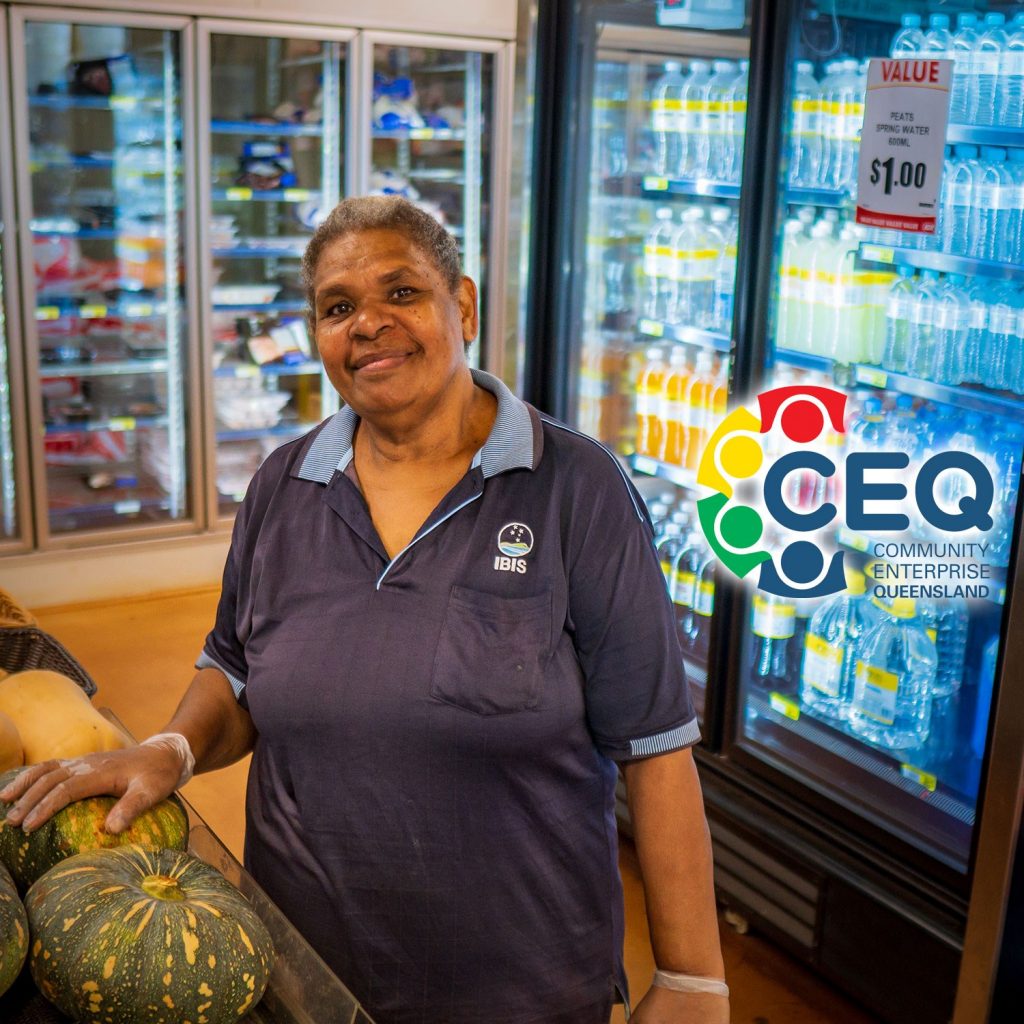 Remote communities in Far North Queensland and the Torres Strait will continue to benefit as Coca-Cola Amatil and Community Enterprise Queensland ("CEQ") announce an extension to their positive partnership in the region until 2023.
Coca-Cola Amatil's Regional Business Manager for Queensland Paul Keeley joined CEQ's CEO Ian Copeland to make the announcement.
"We are proudly continuing our 15-year history with CEQ, and our support for sustainable business outcomes across their 28 store network in remote Australia, focused on increasing healthy choices for communities," said Paul.
"We look forward to building on our achievements to date, including a 19 per cent reduction in the amount of sugar consumed from Coca-Cola Amatil's beverages (per 100mls) across the total volume of CEQ sales since 2015."
CEQ provides essential services to Aboriginal and Torres Strait Islander communities in Far North Queensland. They partner to create a 'better tomorrow', prioritising healthier choices of foods and beverages within communities, as well as helping to create economic development, environmental solutions and employment opportunities.
CEQ's CEO Ian Copeland welcomed the ongoing partnership.
"Coca-Cola Amatil has been our partner for many years, and has ensured consistency of supply as well as support for strategic initiatives such as the wellbeing strategy to address community health.
"Together we've proven that doing business the right way in remote Australia is sustainable and can grow business with resulting economic and employment benefits for local communities," said Ian.
CEQ's wellbeing strategy is a priority in the continuing partnership. CEQ customers will continue incentivising water or low / no-sugar beverage choices to consumers with:
Chilled Mount Franklin 600ml spring water in coolers at the front of the store,
Price reductions in store, and
Store-exclusive promotions.
Mr Copeland continued: "Amatil's commitment was evident when we re-opened our flagship store on Thursday Island in 2019 with a focus on healthy options for beverages. They delivered 50 per cent placement in coolers of low and no-sugar beverages, including water, which drives around two thirds of overall beverage sales in this store. "We will continue to deliver what's important for our customers by promoting low and no-sugar sparkling beverages at a lower price than full sugar options and incentivising better choices."