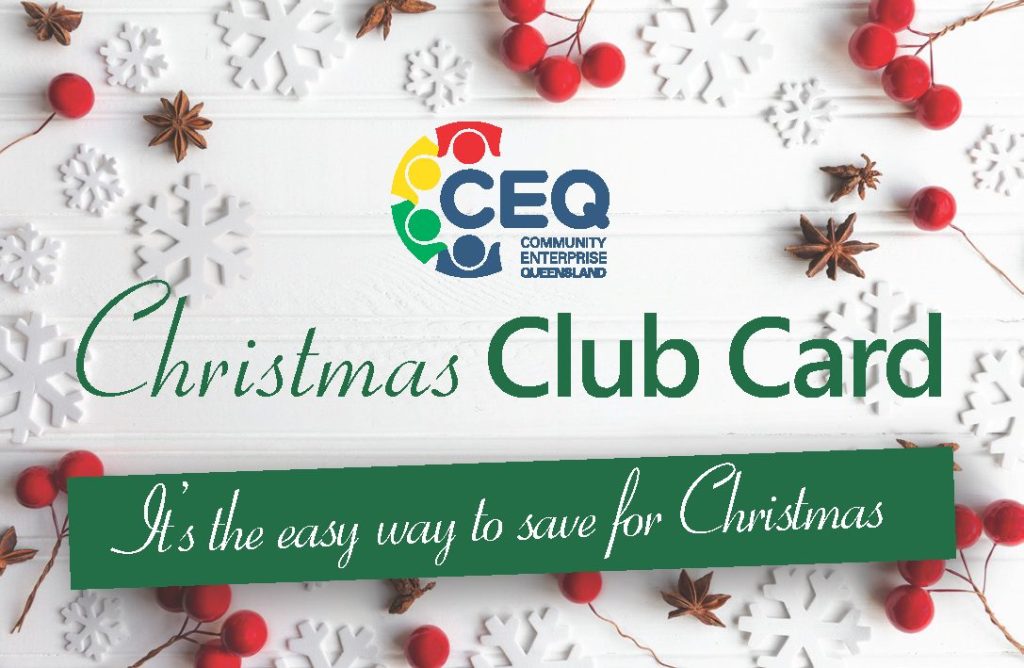 Far North Queenslanders now have an easy way to manage financial pressures at Christmas time thanks to Community Enterprise Queensland's (CEQ's) Christmas Club initiative.
CEQ can help you save in preparation for the festive season by joining their Christmas Club, a Christmas savings plan that's quick and easy to set up that you can spend at any CEQ store – that's IBIS Communities, ABIS Communities, Thursday Island Mitre 10, Col Jones and Mona's Bazaar.
To sign up to the Christmas Club, ask at the register in any CEQ store and follow these three steps:
Step 1 – choose how much to put aside – a little goes a long way when you save each fortnight
Step 2 – complete the direct debit form and return it to your store
Step 3 – in December 2023, collect your CEQ Christmas Club Account Card from your store and start spending.
If you need an extra incentive to get involved with this savings program, CEQ will boost your savings by five per cent in December 2023, so long as you don't withdraw your money beforehand.
CEQ Chief Executive Officer Michael Dykes said saving smaller amounts regularly throughout the year can make a huge difference to your Christmas preparation next year so you can have a stress-free Christmas.
"With the rising cost of living in recent times, we want to help ease the financial pressure people are facing so they can concentrate on enjoying this special time of year with their families," said Mr Dykes.
"Our Christmas Club allows people to set up an account at any CEQ store, and put aside a nominated amount of money each fortnight, so by next Christmas, they have the comfort of knowing they have money in their account to spend.
"We've put together a savings plan – which can be viewed anytime online – so people can see how much they'll have to spend next Christmas if they put away a little money each fortnight. It's the easy way to save for Christmas."
Ask CEQ's friendly team about joining the Christmas Club in-store today to have more to spend at Christmas time next year.
Find out more about the Christmas Club at www.ceqld.org.au/christmas-club
CEQ is a not-for-profit organisation responsible for providing goods and essential services to the Torres Strait, Northern Peninsula Area (NPA), mainland Aboriginal remote communities, and Palm Island through its 28 stores.
CEQ's Store Support Office is based in Cairns and manages Islanders Board of Industry and Service (IBIS) and Aboriginal Business, Industry and Service (ABIS) mainland stores, as well as other stores including Col Jones and Mitre 10 on Thursday Island (CHH).
For more information, visit www.ceqld.org.au