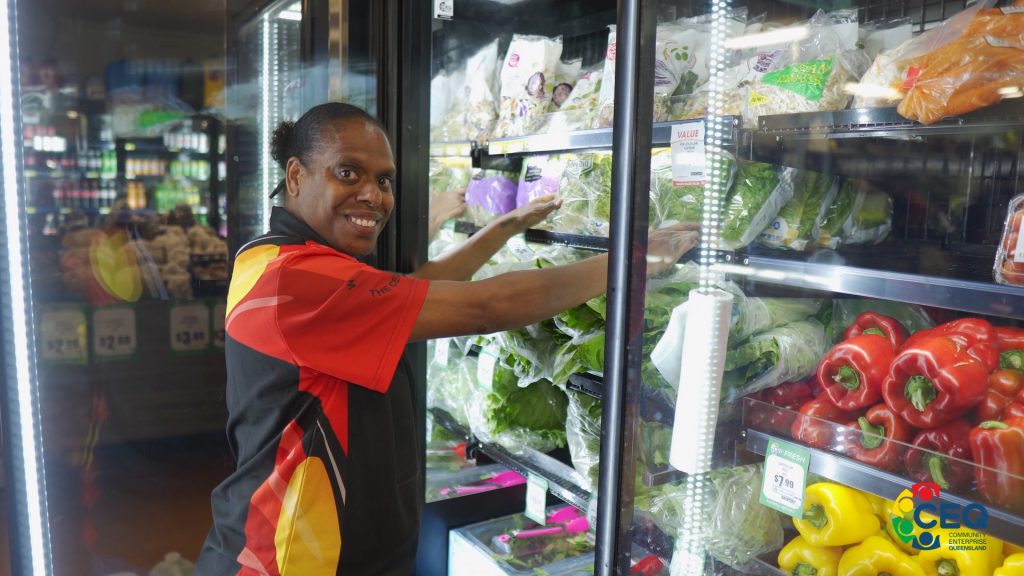 Not-for-profit remote store operator Community Enterprise Queensland (CEQ) is celebrating after being named Large Employer of the Year at the Tropical North Queensland regional final of the 2020 Queensland Training Awards.
CEQ is a major employer of local people in Tropical North Queensland, and provides a range of training and development programs for staff working at the 28 outlets it operates – including grocery stores, fuel outlets, and multi-department homewares and hardware stores.
CEQ Chief Executive Officer Ian Copeland said that as one of the largest employers in the region, the company makes a significant contribution to the employment and skill development of local communities, including Aboriginal and Torres Strait Islander communities.
"We're absolutely delighted to have won this award, and it is a tribute to each and every one of our wonderful staff," Mr Copeland said.
"It's a great achievement, and great acknowledgement for all the hard work put in by our people."
CEQ will now be up against six other regional winners in its bid to be named Queensland's top large employer at the State finals later this month.
"We've been ranked in the top seven large employers in the State, which is just fantastic," Mr Copeland said.
"The company has a strong training ethos and continually invests into its staff at all levels across its divisions.
"This is illustrated by our commitment to all forms of training by a company of our size.
"We have a real desire to establish local people in local jobs, and we help achieve this by investing in the future, as shown throughout all our stores."
Mr Copeland said CEQ's training model has gained further momentum with recent programs being delivered over the past 12 months.
"We are an established, dynamic and forward-thinking company with a large growth plan and excellent employment opportunities," he said.
"We are passionate about providing training opportunities for our employees, the majority of which are Torres Strait Islander or Aboriginal people.
"This is evidenced in the majority of our store managers and assistant managers having acquired the nationally-recognised Certificate IV and III in Retail Operations, Food Safety accreditation, together with First Aid and CPR qualifications.
"In addition to this, non-managers, including staff employed on a casual basis, are also offered development opportunities.
"The CEQ Training Model supports aspirations for economic independence for staff by developing their skills necessary to achieve this independence."
Mr Copeland said CEQ is committed to providing essential community services to Torres Strait and mainland Aboriginal communities.
"These services focus on economic development and employment opportunities, as well as supporting environmental solutions, and good health and wellbeing options to all members of these communities," he added.
CEQ is a not-for-profit organisation responsible for providing goods and essential services to the Torres Strait, Northern Peninsula Area (NPA), and mainland Aboriginal remote communities through its remote stores.
CEQ's Corporate Office is based in Cairns, and manages Islanders Board of Industry and Service (IBIS) and Aboriginal Business, Industry and Service (ABIS) remote stores, as well as other stores including Col Jones, Mitre 10, and Mona's Bazaar on Thursday Island.
For more information, visit www.ceqld.org.au