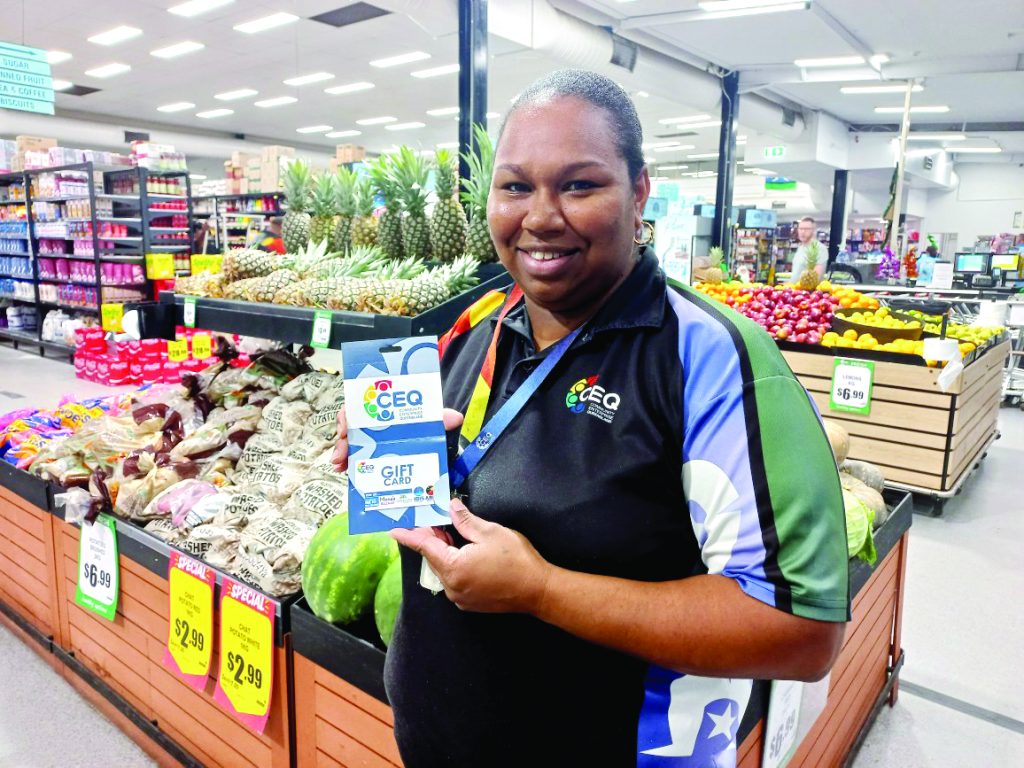 Enter the CEQ sponsored 'Ailan Life' photo competition for your chance to win a $150 voucher to spend at your local IBIS store, Mitre 10, Col Jones or Mona's Bazaar.
Not-for-profit remote store operator Community Enterprise Queensland (CEQ) has relaunched the  'Ailan Life' photo competition in partnership with Torres News.
The competition gives the opportunity for Far North Queenslanders to share their favourite 'Ailan View' of life in the region, and showcase the talent of local photographers, with one picture being presented in the Torres News each week.
Every month, CEQ will select their favourite 'Ailan View' entry, with the lucky winner receiving a $150 voucher to use at their local IBIS store, Mitre 10, Col Jones or Mona's Bazaar.
The winning photo each month will also be featured in one of CEQ's fortnightly promotional posters, Digital Notice Boards, CEQ website IBIS promotion page and social media channels as a bonus to showcase the photographer's winning shot.
To enter the competition, simply send a photo of your 'Ailan View' of life in the Far North, along with your name and a 25-word description to ads@torres.news
The competition begins in January 2023, and will run for 12 months, giving plenty of opportunities to win the coveted $150 voucher each month.
As the festive season fast approaches, now is the perfect time to start taking photos of your holiday 'Ailan Views'.
CEQ General Manager Enterprise & Stakeholder Engagement Fred Gela said that the competition is a great way to celebrate all that the region has to offer.
"Community Enterprise Queensland is proud to partner with Torres News with the relaunching of the 'Ailan Life' photo competition," said Mr Gela.
"The competition aims to showcase a unique part of Australia with some of the most breathtaking views and stunning landscapes seen within Far North Queensland."
"We look forward to seeing all of the entries from talented photographers across the Far North, and reading about what they love most about their 'Ailan View'."
The 'Ailan Life' competition is one more way in which CEQ supports Far North Queensland communities. Through their 28 retail stores, CEQ actively supports their communities in many ways, including:
supporting healthy breakfast programs in schools
supporting attendance programs in schools
donating water to community events and activities
sponsoring major community events and celebrations such as NAIDOC week
sponsoring Coming of the Light events in many Torres Strait Island communities
sponsoring smaller community events through the supply of fresh food or gift cards
offering fortnightly specials on fresh food and groceries
providing assistance during sad news/Sorry Business.
CEQ is responsible for providing goods and essential services to the Torres Strait, Northern Peninsula Area (NPA), mainland Aboriginal remote communities, and Palm Island through its 28 stores.
CEQ consists of the Islanders Board of Industry and Service (IBIS) and the Aboriginal Business, Industry and Service (ABIS) mainland stores, as well as other stores including Col Jones, Mitre 10 and Mona's Bazaar on Thursday Island (CHH).
Featured in the Torres News –