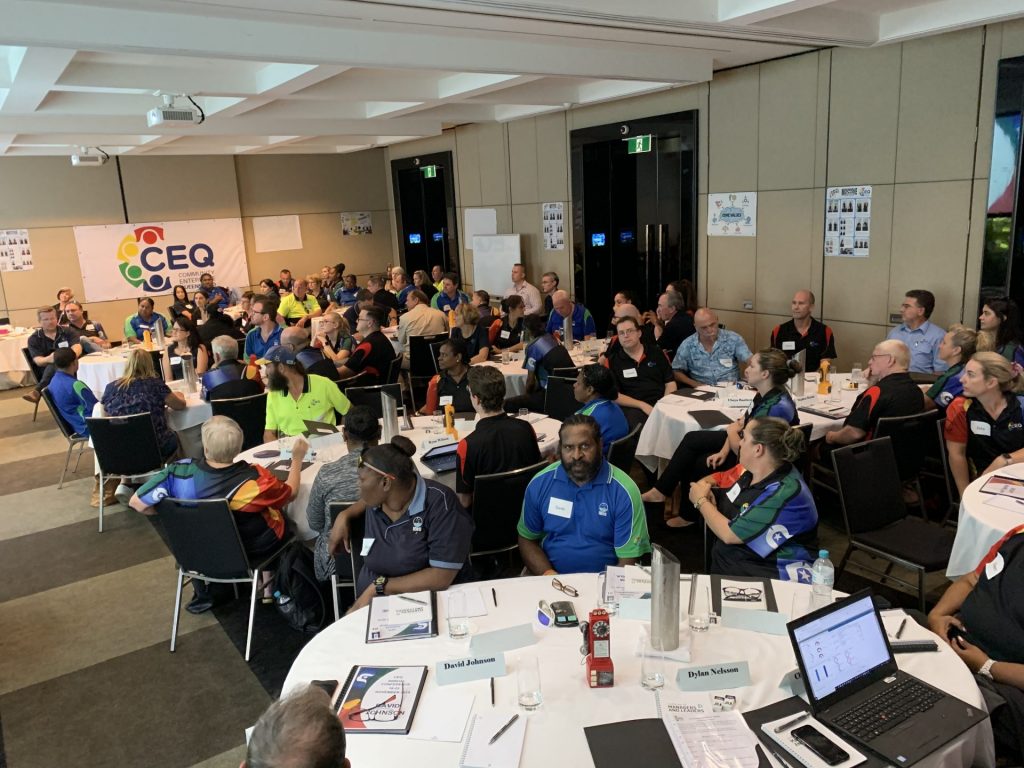 Remote store operator Community Enterprise Queensland (CEQ) is hosting its 10th Annual Conference and Trade Show in Cairns this week (18-22 November) focusing on this year's theme of 'Custodians of Culture'.
The event runs for five days, initially focusing on training and development for CEQ staff, before culminating in a supplier trade show and awards evening this Friday.
Almost 30 CEQ remote store managers, as well as CEQ's Cairns-based staff, will attend the conference, with training focusing on operational excellence and managerial development, and provided by:
Institute of Managers and Leaders
Acacia Connection (human resources services)
Queensland Police Service
Simon George & Sons (fruit and vegetable wholesaler).
CEQ Chief Executive Officer Ian Copeland said internal training will also be provided to managerial staff on merchandising, customer service, online retail, logistics, food handling, occupational health and safety, and people management.
"This year's theme of 'Custodians of Culture' focuses not only the Indigenous cultures that we deliver services to in our remote stores, but also our organisational culture," said Mr Copeland.
"The training week for our staff is always a great opportunity to build on that culture to ensure we provide the best possible service to our customers.
"We finish the week with our popular supplier Trade Show, which will see 42 exhibitors on the day to help us identify new products to improve and expand our range.
"This all culminates with our CEQ Annual Awards on Friday night, when we will celebrate this year's achievements by recognising excellence in service."
The awards include Store of the Year, Store Manager of the Year, and other awards for service, tenure, excellence, and supply.
Mr Copeland said CEQ had achieved some outstanding results in 2019 for remote communities across Queensland.
"These results are a source of great pride to our organisation, and this success allows us to re-invest into communities through infrastructure, affordability, employment, staff development and training (including support office staff)," he said.
Mr Copeland added that CEQ was passionate about providing training opportunities for its employees, the majority of which are Torres Strait Islander or Aboriginal people.
"This is evidenced in the majority of our store managers and assistant managers having acquired the nationally-recognised Certificate IV and III in Retail Operations, Food Safety accreditation, together with First Aid and CPR qualifications," he said.
In addition to this, non-managers, including staff employed on a casual basis, are also offered development opportunities.
"The CEQ Training Model supports aspirations for economic independence for staff by developing their skills necessary to achieve this independence," said Mr Copeland.
CEQ is a Queensland Government statutory body responsible for providing goods and essential services to the Torres Strait, Northern Peninsula Area (NPA), and mainland Aboriginal remote communities.
CEQ's Corporate Office is based in Cairns, and manages Islanders Board of Industry and Service (IBIS) and Aboriginal Business, Industry and Service (ABIS) remote stores, as well as other stores including Col Jones and Mitre 10 on Thursday Island.
For more information, visit www.ceqld.org.au