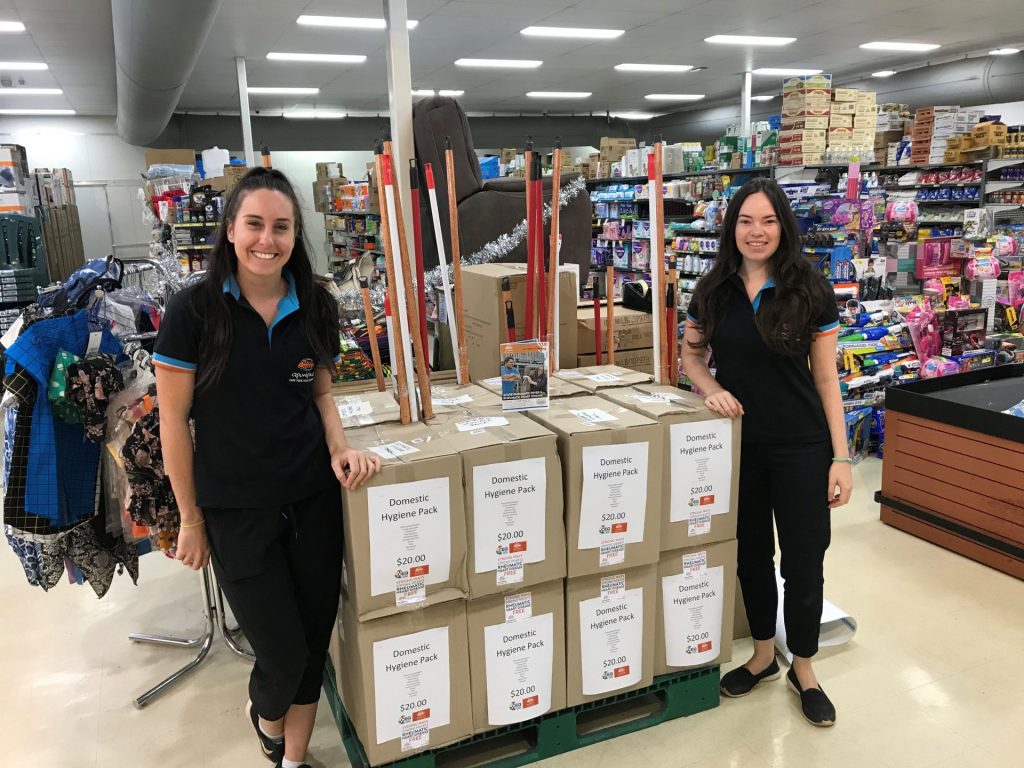 Community Enterprise Queensland and Apunipima Cape York Health Council have teamed up on a new joint health initiative to help improve lives across remote Cape York communities.
Rheumatic heart disease (RHD) is a preventable, devastating condition that disproportionately affects Aboriginal and Torres Strait Islander peoples.
It is caused by a Group A Streptococcus (Strep A) bacterial infection of the throat and skin, which, without treatment, can result in Acute Rheumatic Fever (ARF), and potentially RHD and permanent damage to the heart.
Apunipima has now collaborated with CEQ on the Home Care Pack, which has been developed by Apunipima's RHD team and consists of essential cleaning products and equipment to help reduce exposure to Strep A bacteria.
Apunipima Population Health and Program Strategy Manager Melinda Hammond said the packs, which have been subsidised to just $20 each from its $69 retail price, have already been launched in CEQ's Napranum and Kowanyama stores.
"Rheumatic heart disease is a serious, disabling, sometimes fatal condition, but also entirely preventable," said Ms Hammond.
"It's everyone's business to keep a clean home for good health, with untreated Strep A infections possibly leading to ARF and RHD.
"We recently launched our Home Care Packs at CEQ's Napranum store, with the packs selling out in less than 24 hours.
"We also had similar popularity with our launch at CEQ's Kowanyama store, and there is already a demand for more packs.
"We'd like to thank CEQ for coming on board with this important health initiative, and hope to make the packs available for more Cape communities in 2021."
The $20 Home Care Pack includes:
dishwashing detergent
laundry detergent
disinfectant
cleaning cloths and sponges
dust pan and brush
broom
mop
mop bucket
fly spray.
CEQ Chief Executive Officer Ian Copeland said CEQ has been proudly supporting remote communities in northern Australia for more than 100 years.
"Apunipima delivers outstanding health programs for Cape York communities, and CEQ is proud to collaborate with them on their latest initiative," he said.
"RHD is a devastating disease to suffer, and preventing rheumatic fever in the first instance is crucial to reduce the chances of RHD occurring.
"By making the Home Care Packs available in our stores, we hope it helps local residents keep their homes cleaner, and therefore reduce the chance of exposure to Strep A."
CEQ is a not-for-profit organisation responsible for providing goods and essential services to the Torres Strait, Northern Peninsula Area (NPA), and mainland Aboriginal remote communities through its 28 stores. CEQ's Corporate Office is based in Cairns, and manages Islanders Board of Industry and Service (IBIS) and Aboriginal Business, Industry and Service (ABIS) remote stores, as well as other stores including Col Jones and Mitre 10 on Thursday Island.