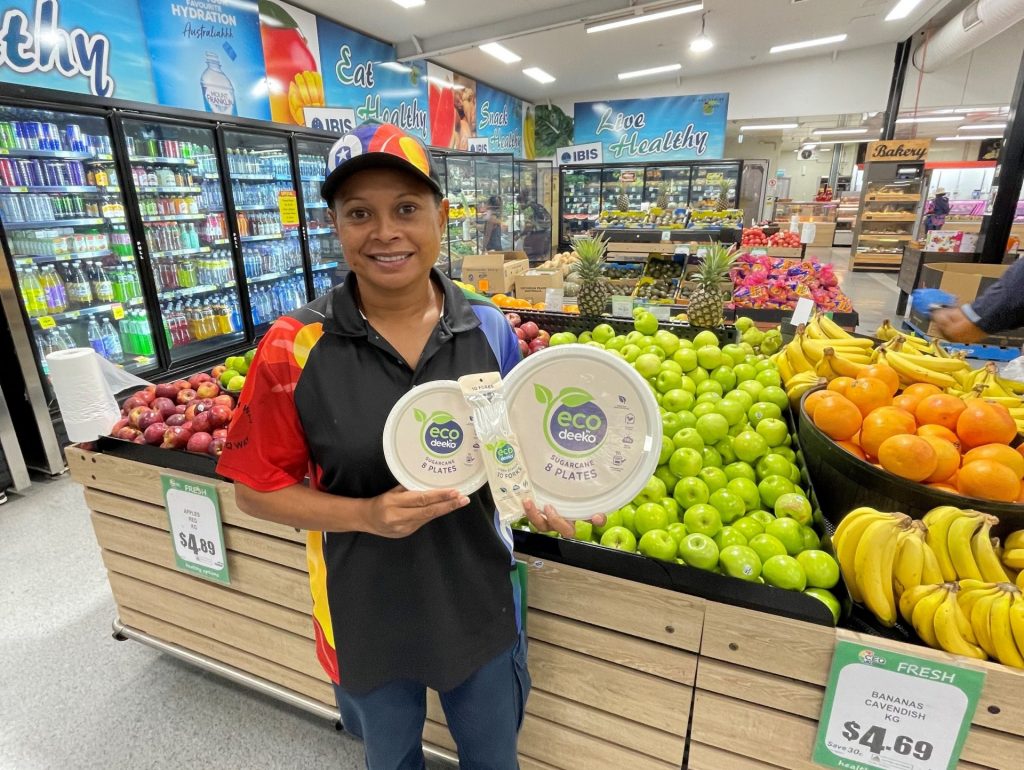 Not-for-profit remote store operator Community Enterprise Queensland (CEQ) is ready for Queensland's ban of single-use plastics when it comes into force on 1 September.
CEQ provides goods and essential services to the Torres Strait, Northern Peninsula Area (NPA), mainland Aboriginal remote communities, and Palm Island through its 28 stores, as well as other stores including Col Jones and Mitre 10 on Thursday Island.
The 1 September ban includes single-use plastic items such as straws, stirrers, cutlery, plates and unenclosed bowls, as well as expanded polystyrene cups and takeaway containers.
CEQ General Manager (Merchandise) Casey Kelly said the CEQ stores were well prepared for the upcoming changes.
"Once the ban was announced by the Queensland Government, our teams immediately began working with suppliers to source appropriate range alternatives," Ms Kelly said.
"We already have ranges like Eco by Deeko out in our stores, which are made from materials like sugar cane, and we've also started to move to provide eco-friendly packaging with our takeaway food.
"We've now almost completely cleared out our non-compliant ranges, and are well positioned for a smooth transition once the laws come into effect on 1 September."
Ms Kelly said that in-store posters and digital noticeboard announcements had also been running in CEQ's remote stores to ensure customers were fully aware of the ban on single-use plastics.
Current Queensland Government data shows that half of all plastic produced is designed to be used only once, ending up in landfill and harming the environment.
Surveys have shown a 70 per cent reduction in all plastic bag litter since lightweight single-use plastic shopping bags were banned in 2018. For more information about Queensland's ban on single-use plastics, visit www.qldplasticsban.com.au.