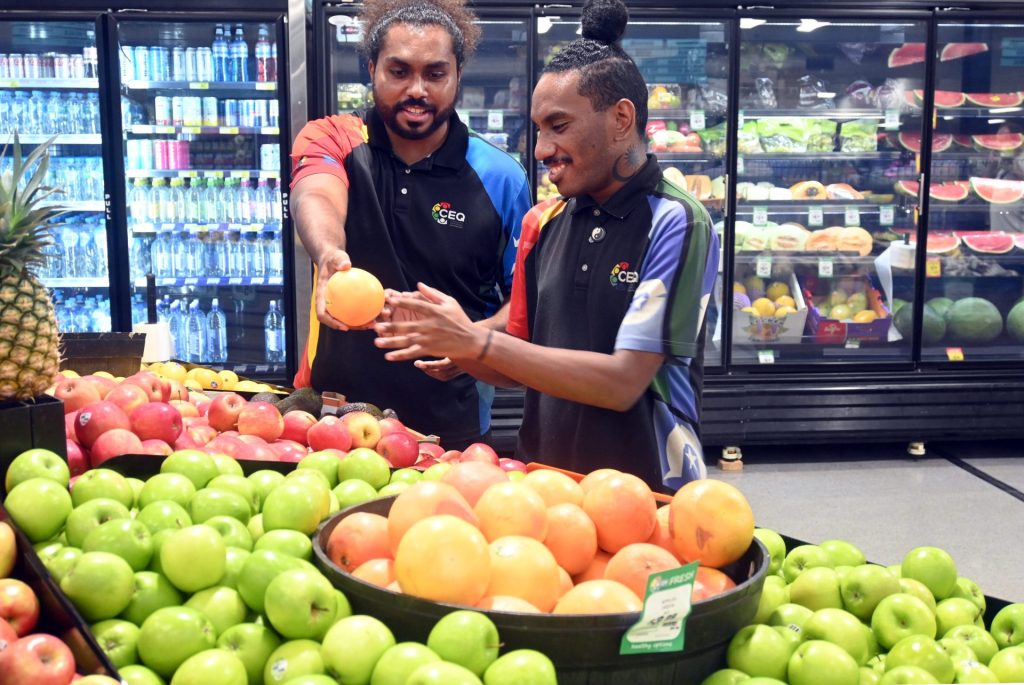 Not-for-profit remote store operator Community Enterprise Queensland (CEQ) has stepped up its focus on the health and wellbeing of the Indigenous communities it serves across North Queensland with the launch of its 2023-2027 Nutrition and Wellbeing Strategy.
The strategy, based on the organisation's vision of 'Caring, every day, always', has been developed in line with CEQ's mission to provide essential goods and services through its IBIS and ABIS remote stores and support communities to be healthy and sustainable.
The new strategy focuses on five key areas to help achieve healthier communities:
Ensuring the availability of healthy foods and drinks
Addressing the affordability of healthy foods and drinks
Creating and maintaining a supportive store environment that encourages customers to make healthier choices
Investing in nutrition and wellbeing education and promotion within the CEQ team and its communities
Advocating and collaborating to support initiatives that improve nutrition and wellbeing, and celebrate culture and tradition.
CEQ has already delivered several key successes which tie in with the new strategy:
In November 2022, a new Nutrition and Wellbeing Manager position was created to attract a nutrition leader with extensive experience in driving nutrition strategy, building high-performing teams, and working closely with remote First Nations communities.
Since then a Store Nutritionist has been appointed to lead the Gather and Grow Healthy Stores project, a partnership with Health and Wellbeing Queensland to promote healthy purchasing in remote stores.
Soon to join the Gather + Grow project is a newly-recruited First Nations Nutrition Cadet, who will work alongside the Store Nutritionist in a travelling role to promote healthy eating and increase nutrition capacity in CEQ stores.
CEQ Board Member Dr Mark Wenitong said: "CEQ understands the balance between sustainable remote stores and the commercial determinants of health in a changing higher cost of living environment, and we want to maximise our influence on chronic disease.
"We know that policy and strategy are nothing without action, and CEQ is working with communities to ensure we implement this strategy."
CEQ Chief Executive Officer Michael Dykes said the new strategy focuses on education and creating better opportunities to make a healthier choice.
"This strategy is definitely not about removing choice," he said.
"It's about education and adjusting our store environments to make those healthier choices more convenient and appealing.
"We want to improve food and nutrition environments and deliver healthy lifestyle programs to support better health outcomes in the Torres Strait, Cape York, Gulf of Carpentaria, and on Palm Island, with a particular focus on maternal and child health outcomes.
"This is part of CEQ's way of 'Caring, every day, always' to partner with community, council and other key stakeholders."
Mr Dykes said the launch of the organisation's new nutrition and wellbeing strategy is an important milestone for CEQ.
"We have a role to play in supporting the health and wellbeing of our team members and customers, and we've got some exciting plans for the future that will demonstrate this new strategy in action, so stay tuned," he said.
"This strategy will further position CEQ as a forward-thinking, collaborative organisation, preparing itself for the future, with the wellbeing of our customers and team remaining at the forefront of what we do."
Visit our CEQ Nutrition and Wellbeing page to learn more about the New Nutrition & Wellbeing Strategy Stage One Launch –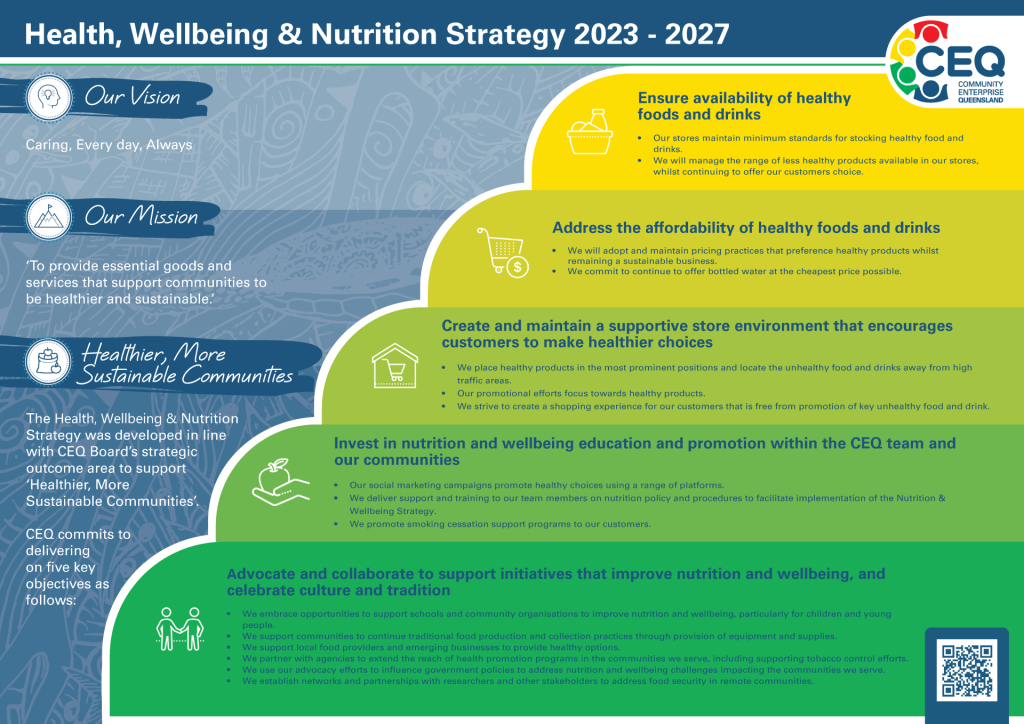 –
CEQ is a not-for-profit organisation responsible for providing goods and essential services to the Torres Strait, Northern Peninsula Area (NPA), mainland Aboriginal remote communities, and Palm Island through its 28 stores.
CEQ manages Islanders Board of Industry and Service (IBIS) and Aboriginal Business, Industry and Service (ABIS) stores, as well as other stores including Col Jones, Mona's Bazaar and Mitre 10 on Thursday Island.