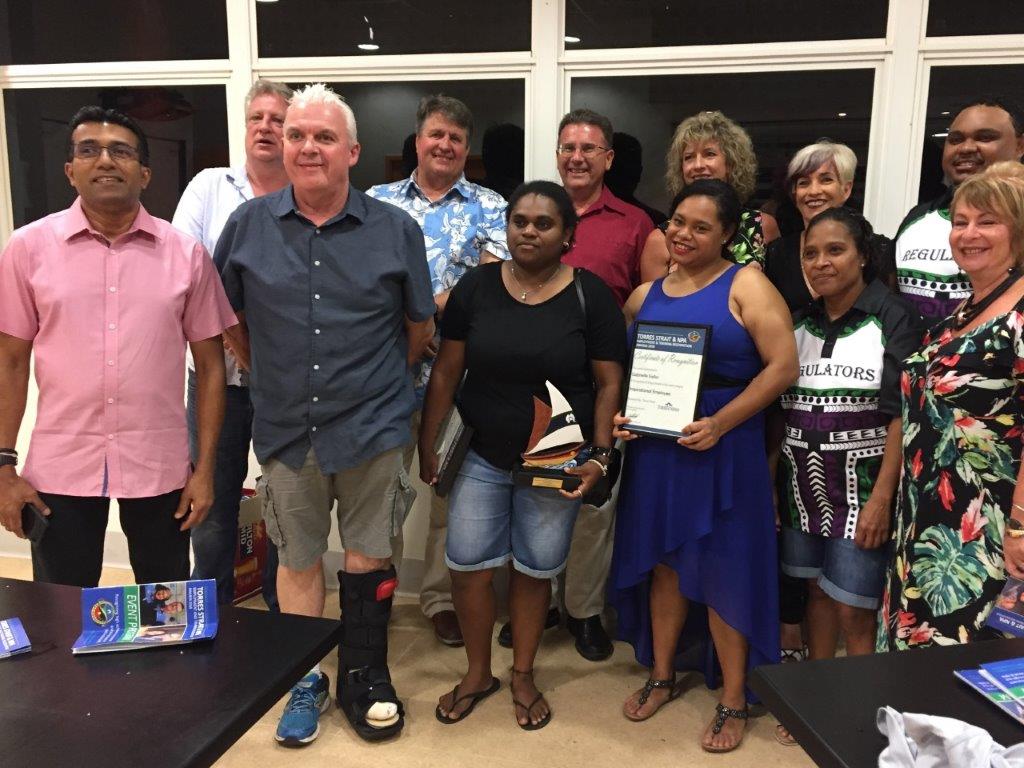 Nine Indigenous trainees at remote store operator Community Enterprise Queensland (CEQ) are celebrating after recently completing training towards their qualifications in retail.
Eight of the trainees, who work at CEQ stores across Cape York and the Torres Strait, have completed their Certificate III in Retail Operations, while another CEQ trainee completed a Certificate II in Retail Operations.
The nationally-recognised qualifications provide a pathway to work in a diverse range of retail settings including supermarkets, specialty retailers, department stores, and quick service restaurants.
The newly-qualified CEQ employees who completed their Certificate III are:
Natalie David (Kowanyama)
Janey Deakin (Pormpuraaw)
Shannyn Fyfe (Lockhart River)
Marissa George(Doomadgee)
Tre Johnston (Thursday Island)
Peter Levi (Thursday Island)
Lawini Marou (Thursday Island)
Elizabeth Norman (Pormpuraaw)
Meanwhile, school-based trainee Maia Yusia from CEQ's Thursday Island store completed a Certificate II.
CEQ Chief Executive Officer Ian Copeland said CEQ was passionate about providing training opportunities for its employees, the majority of which are Torres Strait Islander or Aboriginal people.
"We have a real desire to establish local people in local jobs, and we can help achieve this by investing in the future, as shown throughout all our stores," said Mr Copeland.
"All nine students are an absolute credit to CEQ, themselves, their families, and their communities in general.
"To undergo their retail traineeship, they've had to show outstanding dedication and expertise in their work.
"We're all thrilled at their achievements, and are proud to call them CEQ employees."
Mr Copeland said CEQ has a proud history of working closely with remote communities across northern Australia.
"CEQ always plays an active role in the communities where we operate," he said.
"These newly-qualified staff are just another example of the opportunities CEQ creates for Indigenous people across Far North Queensland."
CEQ is a Queensland Government statutory body responsible for providing goods and essential services to the Torres Strait, Northern Peninsula Area (NPA), and mainland Aboriginal remote communities.
CEQ's Corporate Office is based in Cairns, and manages Islanders Board of Industry and Service (IBIS) and Aboriginal Business, Industry and Service (ABIS) remote stores, as well as other stores including Col Jones and Mitre 10 on Thursday Island.
For more information, visit www.ceqld.org.au