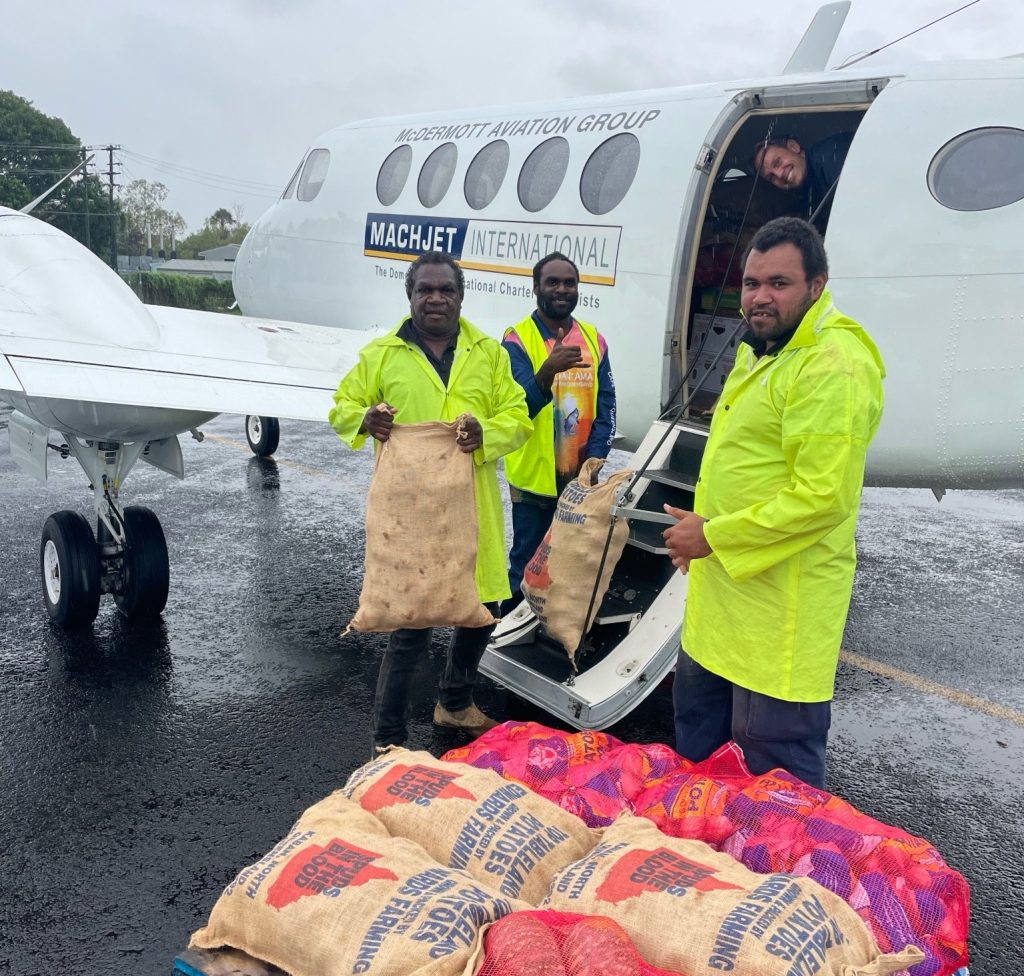 Community Enterprise Queensland (CEQ) has again ensured the supply of food to remote Cape York communities during the wet season by using airplanes to transport essential freight.
The not-for-profit remote store operator usually delivers supplies to its supermarkets in the Indigenous communities of Kowanyama, Pormpuraaw, and Doomadgee by road through its truck network.
During the wet season, road closures necessitate the need for CEQ to charter weekly flights to ensure these communities receive fresh food deliveries each week.
CEQ Chief Executive Officer Michael Dykes said wet season store planning starts eight months out and requires detailed planning and scheduling to ensure everything runs smoothly.
"Even the best laid plans need to remain flexible and nimble, as the weather in the Cape and Torres can often dish up surprises and this wet season has surprised everyone," he said.
This year's wet season event has seen additional fresh food deliveries increasing CEQ's wet season freight cost just for these three communities to more than $1.2 million.
"The aggregate model that CEQ operates means that the collective good of all stores in the group supports other stores when they have challenges," Mr Dykes said.
"The collective power of the CEQ model is currently enabling this significant cost to be funded for the benefit of our wet season stores.
"These costs are absorbed by CEQ and do not result in a price increase for customers."
To date during the current wet season, CEQ has:
spent over $735,000 on 27 separate air charters to Kowanyama, Pormpuraaw, and Doomadgee
delivered more than 85,000 kilograms of products to these communities.
In Doomadgee, CEQ has been flying stock into the community with fresh, perishable, freezer and selected grocery lines.
"In a normal wet season year, CEQ would expect Doomadgee to be cut off by road for around six days, however this year it is nine weeks and counting," Mr Dykes said.
"We see it as our commitment to communities that during the wet season we go the extra mile to ensure essential goods are supplied to the remote Cape York communities we operate.
"Our supermarkets' warehouses and freezers are filled to capacity prior to the wet season arriving.
"Since early December 2022, we have been utilising planes in Kowanyama, Pormpuraaw and Doomadgee to get the necessary food supplies through to residents in these communities via air freight, and most importantly, at no extra cost at the cash register to our customers."
"Freezer, chiller, and perishable items are all handled to food safety standards, with stock temperature checked upon departure and arrival.
"It's a complex and very specialised process which will impact on peoples' health if we get it wrong. We just won't compromise on our food safety standards.
"Keeping our stores well stocked is particularly important during the wet season, as we're also often called upon to supply water and essential items in these areas as part of the State's disaster response efforts.
"We care about our customers, and on hearing of the current fuel emergency in Doomadgee, we have supported the council's request to fund a local bus service to help people get around more easily while the vehicle movement restrictions are in place for only essential vehicles."
CEQ is a not-for-profit organisation responsible for providing goods and essential services to the Torres Strait, Northern Peninsula Area (NPA), mainland Aboriginal remote communities, and Palm Island through its 28 stores.
CEQ manages Islanders Board of Industry and Service (IBIS) and Aboriginal Business, Industry and Service (ABIS) stores, as well as other stores including Col Jones, Mona's Bazaar and Mitre 10 on Thursday Island.
For more information on CEQ, visit our home page